'Tis the season for cheerful toasting and holiday party hosting! This time of year is meant for spending quality time with loved ones and spreading holiday cheer. It's important to not lose sight of that through the chaos of holiday festivities and hosting! We are here to help you free up your time, so you can embrace and enjoy the true meaning of the holidays.
Whether you are hosting your entire extended family for the week or just a few neighbors for the day, the more prepared you feel when entertaining guests, the more at ease you and your company will be. And if push comes to shove, don't be afraid to step outside for a deep breath and pour yourself a glass of wine to take the edge off. Whatever gets you through- because believe it or not, it's your holiday too!
Now, let's dig deep, find your inner Martha Stewart, and have some fun with it. We suggest you keep these few essential tips in your back pocket for a stress-free holiday party.   
1. Try to create a timeline
Let's face it, the holidays can cause even the most laid-back individuals to lose their cool. Having a timeline as a host on "game day", is crucial to help stay organized and provide a sense of expectation for your guests. The timeline doesn't have to be a strict play-by-play by any means, but a guide will help you feel calm, on track, and like a host that has it all together. For some, this might stress you out even more, with the fear of not meeting the marker. If that's you, why not start by creating a rough checklist of what needs to get done? Even the act of writing your responsibilities out can make you feel more in control of a situation!
2. Cook what you can ahead of time
Do yourself a favor and meal prep as much as you can! We know there are certain limitations to this when trying to ensure the food stays fresh, but having meat marinated and sides dished and ready to bake is a game-changer. Even preparing snacks or appetizers to serve between meals will help free up your time and be convenient for when you have a hungry guest in your kitchen. Another smart tip is to keep easy access breakfast foods in the pantry for overnight guests that are early risers. Before everyone goes to bed, let your guests know where the tea, coffee, cereal, bagels, etc. are in case they need to fill their stomachs before you're back in the kitchen. The last rule of thumb when cooking for others is to check to see if anyone has dietary restrictions or requirements– the hospital is the last place anyone wants to be on Christmas!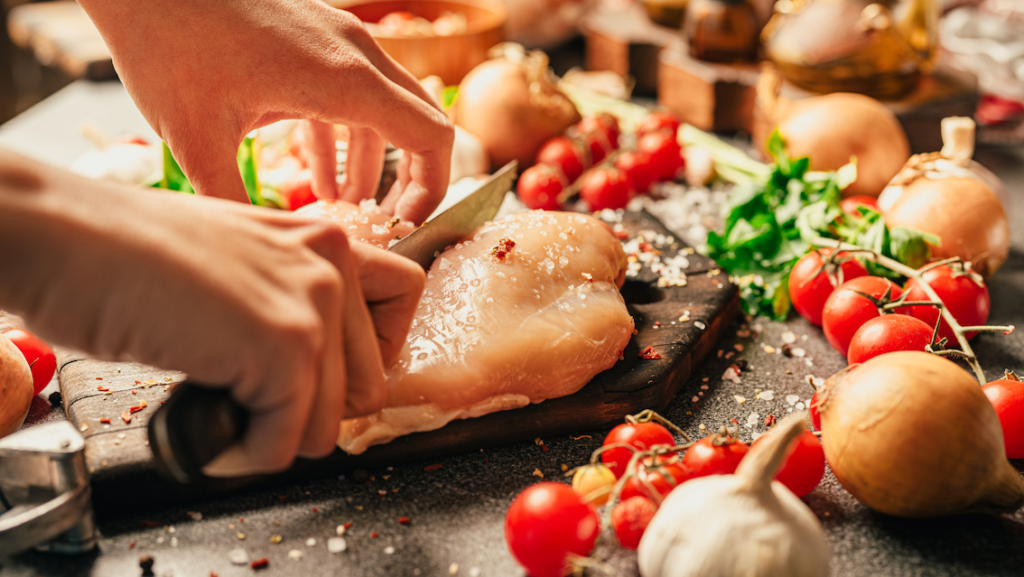 3. Personal Touches Go a Long Way
You know the saying, "little things go a long way"? That saying stands true in most circumstances! When it comes to making your guests feel special, look toward the small, personal gestures- they will typically make the largest emotional impact. The thought doesn't have to break the bank or take too much time to plan out, but people will always remember how you made them feel when you've thought something through.
Here are a few personal touches that may resonate with you and your guests:
Write a personalized note on the back of each table place card for dinner
Put framed photos featuring your overnight-guests in their rooms
Have fresh flowers in each room
Light a small Christmas tree that has personalized ornaments for your guests
Put together small welcome packages with toiletries and goodies for your guests
Leave welcome notes in guest rooms & treats on pillows
Create a pretty area in your home for your guests to take photos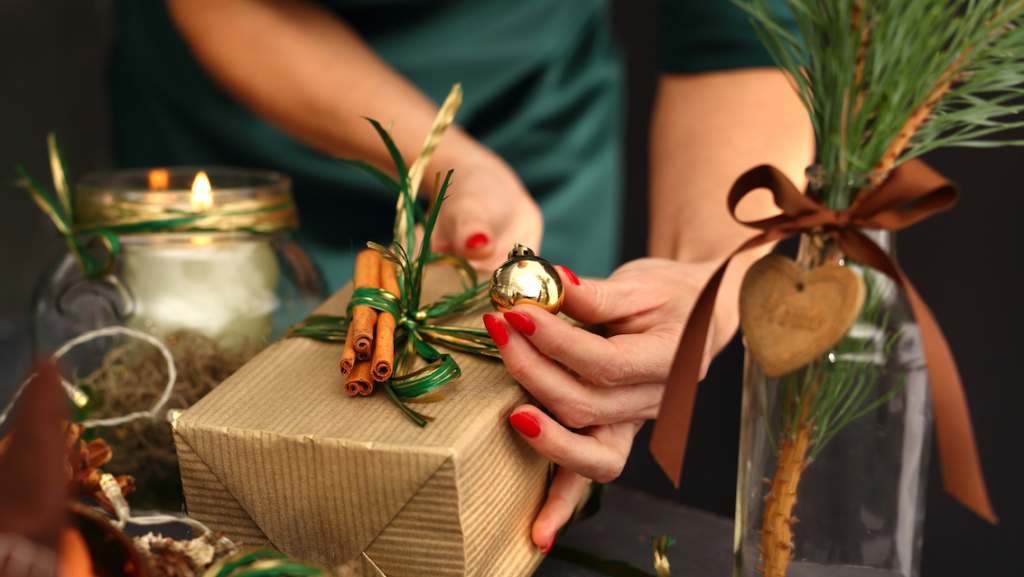 4. Have holiday beverages on deck
Cocktail or mocktail, festive drinks make hydrating (and mingling) more fun! Some holiday staples that are good to keep behind the bar are eggnog, champagne, hot cocoa, mulled wine, or even Santa's favorite: white milk. Your guests may also admire a signature feature cocktail like a gingerbread martini or jingle juice to sip on throughout the night. But, once the party begins, we recommend that you refrain from playing bartender when you're the host. This job is the easiest to hand off, especially if you have a family member or guest that loves to keep their hands busy and work the crowd!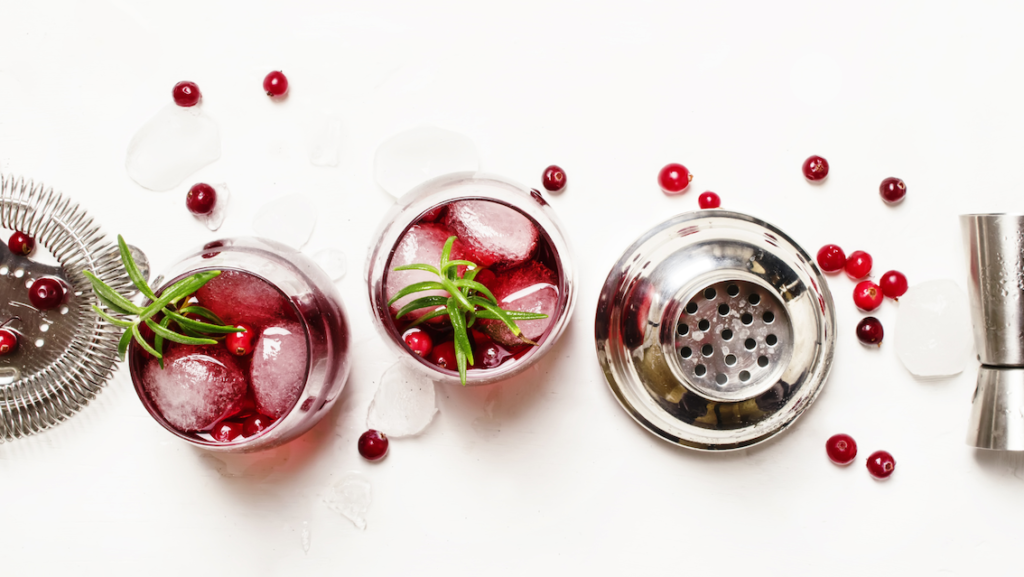 5. Ensure your home smells good
A sensational ambiance plays a big part in making guests feel comfortable and happy to spend time in your home. Pro tip: open the windows the night before your guests arrive to breathe fresh air into the space. Then, the morning of, release the cozy, seasonal scents throughout your home. Whether you do so through candles, plug-ins, or diffusers is your preferential choice- but keeping your home filled with warm scents will make the space feel special. And we're not suggesting you rely on a Christmas tree to liven the place up, but the smell of pine definitely feeds into a festive mood.
6. Put together a fun playlist
When you think ahead and curate a quality playlist, you are in control of setting the desired mood in your home. One thing you can count on is that good music will bring good energy. And if playing DJ is the last thing you want to do- have no fear, Pandora is here! Or even take a look at the premade Spotify/Apple Music playlists, you will be sure to find one that fits the occasion. Plus, the less time you spend searching for the right songs to queue up mid-party, the more time you can spend with your family and friends! It doesn't matter if you stream festive holiday jingles or your favorite "oldy" singalongs through the speakers- all you need is a joyous melody in the background to help keep the vibe right.