Are you bored of your old Thanksgiving décor? Or stressed about changing the look of your home during the holidays for your mother-in-law that notices everything? Fortunately, it doesn't take much to make a statement. And we thought through some ideas for you, so the hard part is out of the way! Below are five unique ways to spice up your Thanksgiving décor this year. These ideas are suitable for any taste, style, and skill level! We understand that the typical autumnal décor can feel tired or outdated, so try making a few easy changes listed below to mix it up this holiday season.

1. Bring the outdoors inside (no legs invited)  
Have you ever heard the saying "nature is the best source of inspiration"? We completely agree- especially when creating a fall mood at home! This year, why not lean into the "harvest" holiday that Thanksgiving is and grab some leaves, twigs, or pine cones from outside and add them to your tablescape? Accessorizing floral arrangements with pampas grass or bountiful feathers is also a charming way to welcome Mother Nature into your home. Trust us, using fall foliage-like visuals inside will create a warm sense of comfort for you and your guests. Not to mention, gathering things from your yard is more cost-effective (and fun) than shopping for décor at your local superstore!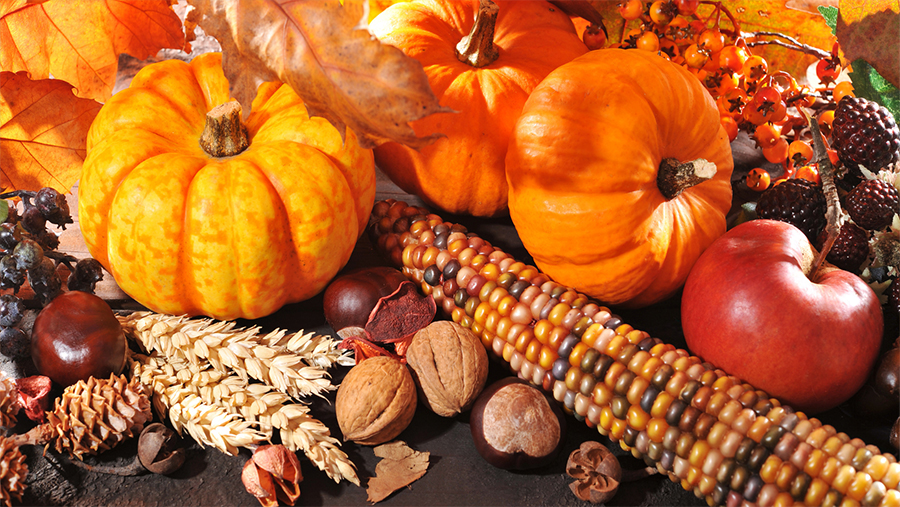 2. Embrace the whites, blacks, and golds  
If you haven't noticed already, the minimalist look is "in" now more than ever. Neutral = notable. So don't be afraid to stick to the whites, blacks, and golds this year! There's no chicer look than black plates, grey napkins, and gold silverware together. And don't even get us started with those gold candlesticks and adorable white pumpkins! Throw a simple, off-white bouquet into the mix and you have yourself a gorgeous, sleek table setting. Steering away from the autumnal colors might help freshen up your routine while hosting this year. 
3. Is it edible? Then it's arrangeable!   
This year we're not just cooking the food, we're decorating with it too. You're already looking at it in the kitchen all day, so why not place it in "tasteful" areas around the house? There are plenty of ways to utilize fall foods to create gorgeous visuals that might make your guests even hungrier than they were when they arrived! You can go as far as making a wreath out of corn husks for the front door to utilizing tiny pumpkins or gourds as place cards for the table. Another fun idea is to use vibrant fruits like apples, oranges, or pomegranates for a splash of color! The best thing about using certain foods for display is that you can leave them ripe, dry them out, or add a touch of paint or glitter, and they will still serve as a lovely, seasonal visual.   
4. Don't be afraid to only utilize simple accent pieces    
Homemakers tend to get overwhelmed around the holidays when it comes to cleaning, cooking, baking, decorating, and everything else in between. Here's a secret: you don't need to do a total home makeover to bring the festive spirit to your guests. A lot of times, less is more. Why not just dress up the bar with some fall garland or a copper ice bucket and call it a day? You can also get away with simply throwing a few brown leather pillows and a velvet blanket on the living room couch. Even setting the tone with warm lighting and plenty of lit pumpkin pie-scented candles can make it feel like you are home for the holidays! It's all in the details…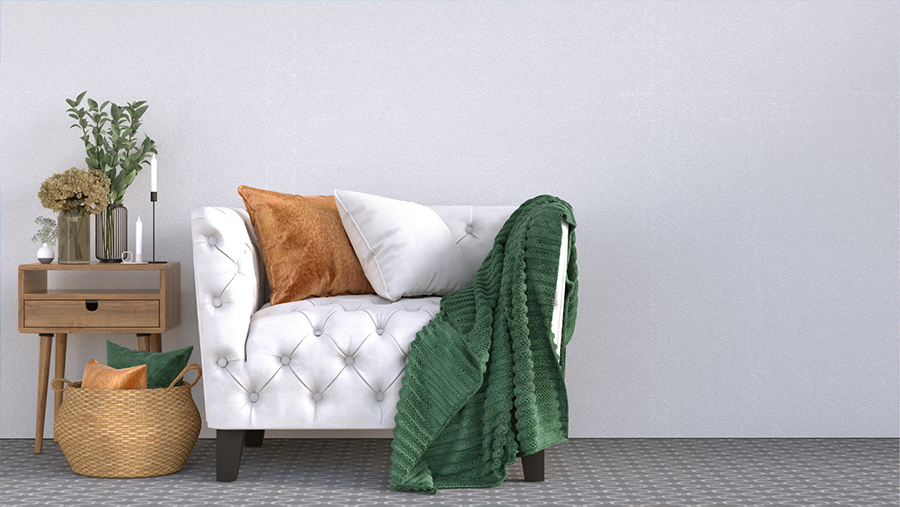 5. It's time to dust off that fine China!  
Sometimes it makes the most sense to utilize what you have- especially if what you have is valuable and only sees the light of day on special occasions! Bringing out grandma's fine China on Thanksgiving is a tradition unlike any other. There is something about a relative's porcelain that is both classy and comforting. And when else do you make the excuse to pull out this special hardware other than the holidays? Let the antiques breathe! You may be questioning whether the vintage dining ware suits your style. The truth is, it probably doesn't… But if you pair it with some of your modern pieces, we are positive it will create an impressive, colorful look for your guests.